"From the dressing room to the pitch"
New book from Udinese Academy Coordinator Furio Corosu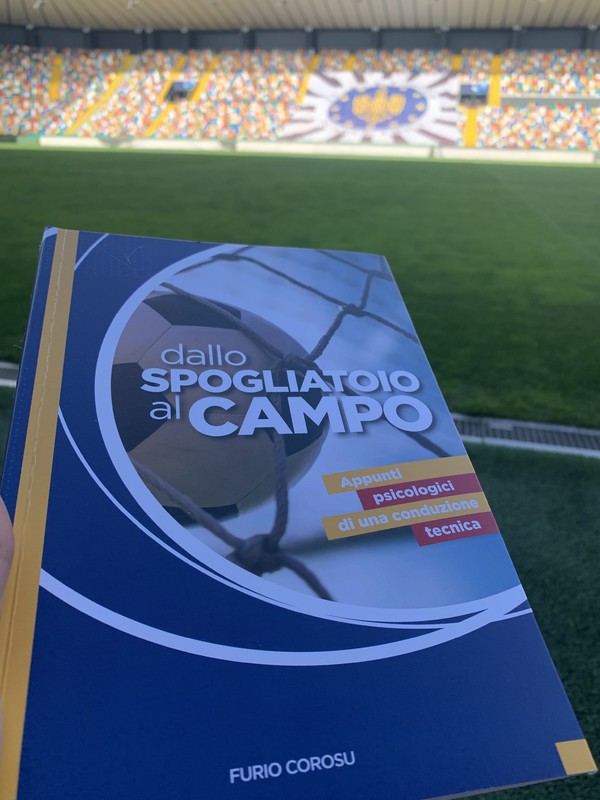 Udinese Academy Coordinator Furio Corosu
has always endeavoured to produce useful resources for coaches across all our affiliated clubs, including webinars and handbooks.
Now, Corosu has written a book entitled
"From the dressing room to the pitch: psychological considerations for football coaching"
.
The book represents the first time a professional football club has produced a full-length book focusing on coaching among affiliated clubs. It addresses the psychological side of football coaching, exploring how coaches are required to draw on all their knowledge, ability and wisdom in their roles. Running throughout the book is the idea that coaches must be able to tackle a wide range of factors and dynamics if they are to be successful.
"The idea came from my time teaching on amateur coaching courses with the Italian FA," said Corosu. "That was the catalyst in terms of looking at the challenges facing coaches when it comes to group management. I believe the book can cut through better than a lot of technical handbooks and webinars, for example, because it brings a whole series of questions and answers together in one place. I've brought it all together because I think that many of the contributions you get on the internet raise a lot of questions without really offering answers. I work in a lot of real-world examples to evoke the emotions and feelings I've experienced over the years. My aim was to make my writing feel as real as possible."
"From the dressing room to the pitch takes the reader on a wonderful journey," said
Udinese Technical Director Pierpaolo Marino
. "It gives them an insight into the reality of a group, of a team, by focusing on the many unseen details of day-to-day life. It also highlights the many challenges that coaches need to tackle during their careers, offering plenty of valuable advice on how to overcome these."