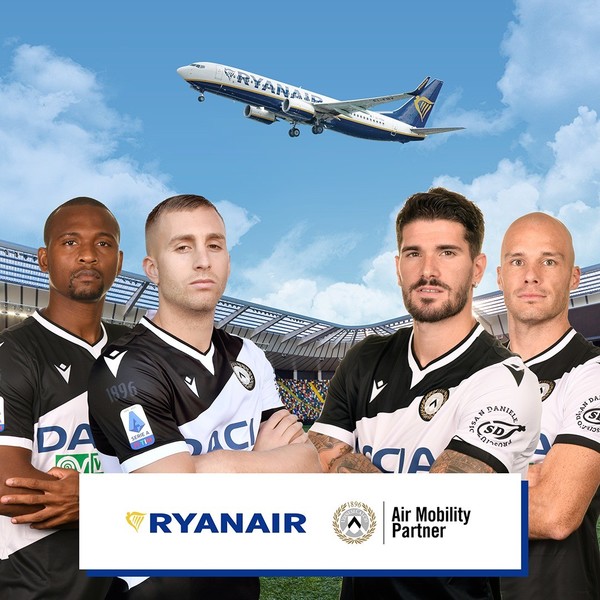 Udinese Calcio is pleased to welcome Ryanair into its family, who will be the Official Air Mobility Partner for the 2020/2021 season.


For the whole duration of the season, Udinese Calcio will fly on board Ryanair charter flights equipped with all comforts. It will therefore be a prestigious airline of international calibre to accompany Udinese throughout Italy.


A new and prestigious partner of international importance has thus chosen to support its Udinese Calcio club, recognised for its constant international focus.


"It is particularly gratifying to announce such a prestigious partnership with Ryanair" - says Mr. Franco Collavino, the General Manager of Udinese Calcio – "Udinese Calcio leaves nothing to chance and is always looking for excellence and comfort. Cooperation with a global partner such as Ryanair is therefore a natural step in this direction. We are particularly happy of this agreement, that certifies, once again, the prestige and the attractiveness of the Udinese brand".


"As number one Italian carrier, we are very proud to fly Udinese Calcio - the first Italian football club to have chosen Ryanair for all its Serie A matches transfers until the end of the tournament - on our B737-800 aircraft. This partnership sees Ryanair become the club's Official Mobility Partner and we are pleased to have Udinese on board and to develop our relationship with a brand that shares our common values both on and off the pitch" said Dara Brady, Director of Marketing and Digital of Ryanair.