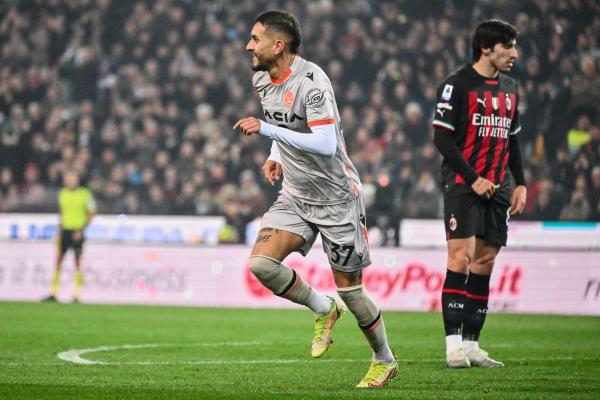 Roberto Pereyra praised Udinese's work ethic and determination after a thrilling 3-1 victory over AC Milan.
"It's an amazing feeling," the captain beamed after the game. "It was a tough match and we knew it would be. We've always picked ourselves up and got back to work when things weren't going our way. This week we worked hard and prepared well for this game, as you saw. We kept playing our way and reproduced all that hard work out on the pitch.
"We'll keep pushing forward, focusing on one game at a time. We know what we can do and we're focusing on training rather than our opponents. We have 38 points at the moment but there are plenty of matches still to play and we can give anyone a game.
"I always give 100% for the team and for myself. We showed we're a great team today."