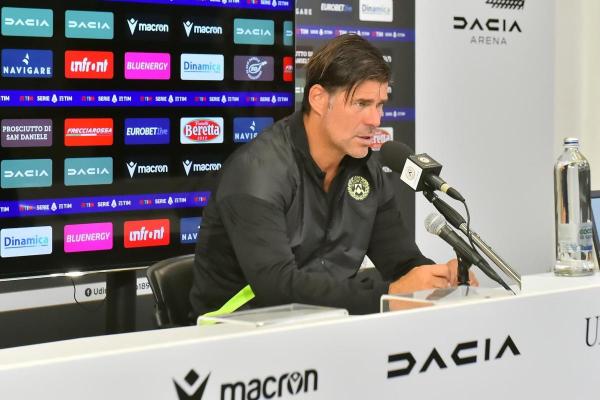 Andrea Sottil hopes Udinese can carry the momentum from their last two performances into Saturday's clash with AC Milan at Dacia Arena. And following last week's 1-0 victory in La Spezia, the coach wants to see his team return to winning ways on home soil.
"The lads are is in good shape. We've had two great results at Atalanta and Empoli, which are both tough grounds. The lads have all raised their game on an individual level and are focusing on every little detail to help the team turn things around. I see real determination going into this game. We're aware of our ability. Obviously we'll respect a great team like AC Milan but we're playing at home and we want to repeat our recent performances and improve on them, because only by performing well can you obtain a great result."
The boss also spoke about the overall condition of the squad and the return of Ilija Nestoroski from his injury lay-off.
"Generally speaking our fitness is good. At this stage of the season it's important to maintain this level. We've had two challenging matches and the team responded well.
"Nestorovski is available again and the more players I have the better. It means I have more options and can adopt one strategy from the start and another during the game.
Sottil then moved to put criticism of Udinese's lack home wins into perspective.
"You have to look at the facts objectively. We have 35 points and have taken four points from our last two games away from home. Personally I like to look at the positive side. The truth is we haven't won at home for a long time but there are lots of mitigating factors and the team has done a lot of good things in that time. We're in decent form, we'll have a full house behind us and I think we have every chance of producing a great performance tomorrow."