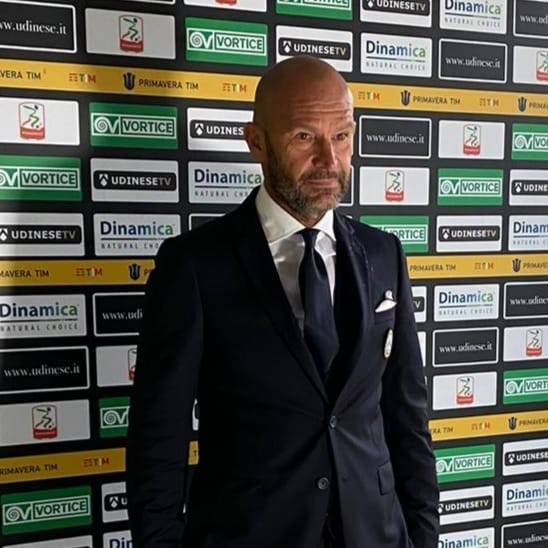 Udinese Primavera coach Massimiliano Moras and captain Thomas Battistella shared their views after Saturday's 3-2 win against Venezia.

"This team deserves an award for the character and fight they showed today. We came under too much pressure in the first half because of our mistakes and because Venezia were playing very well. After the restart, we played with more grit and managed to win despite playing a man light, which we're very happy about.

"Unfortunately, we needed another six points in the first half of the season to be able to challenge for a play-off spot now but we still want to finish the season strong."
"We've really picked up in the second half of the season and we've all improved. This was a great win today – it feels even better when you win like this.

"We dedicated the first goal to Matteo Carnelos and we wish him a speedy recovery after his ACL op. He's defended our goal all season and he's a great friend as well as a team-mate.
"Now we want to end the campaign with two more wins."