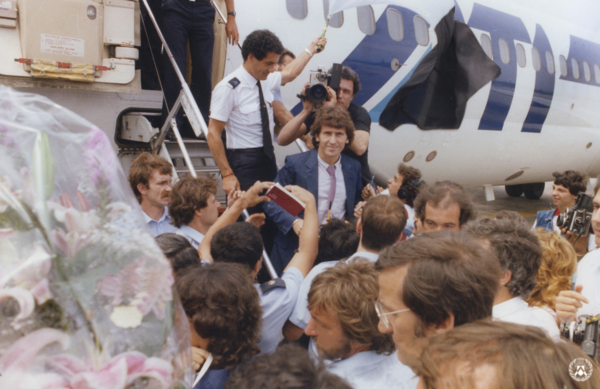 On 15 June 1983 – 38 years ago today –
Arthur Antunes
Zico
joined
Udinese
.
Widely considered to be the best player in the world at the time, Zico was met by 5,000 fans at the airport. His plane touched down at 13:52 exactly – a moment greeted with a roar from the Udinese faithful.
Zico travelled to Udine – along with his wife, several journalists and a few fans – on a coach organised by Udinese, checking into the Là di Moret, where a further thousand Udinese fans were waiting for him.
Two days later, Zico made his Udinese debut in a friendly against Flamengo, his former team, coming on in the 40th minute in place of Ivica Surjak – who was sold by Udinese to make space for Zico. The debut lasted all of five minutes, but that was more than enough to satisfy the 40,000-strong crowd at the Friuli.
The signing of Zico was later blocked by FIGC, prompting the Udinese fans to take to the streets in Udine on 4 July to protest the decision. Eventually, the Italian National Olympic Committee ruled in favour of Udinese and the dream became a reality.
A massive 26,611 fans would go on to buy season tickets that year, dreaming of a Scudetto push now that the Brazilian magician was – officially – theirs.